Hiring for Interior Designing Services


We provide professional Interior Designing services and maintenance services at your doorstep in Patna. If you are looking for trusted and professional Interior Designing services at low service charges in Patna then we are the best choice.

Top-rated carpenter that you book through the our platform offer a variety of services:

Making of Commercial Furniture/ Office Furniture.
Minor repair and fittings: fitting of handles, door problems
Designing of modular kitchen
Painting & Polishing of furniture
Making of slider doors & windows
Furniture Making
---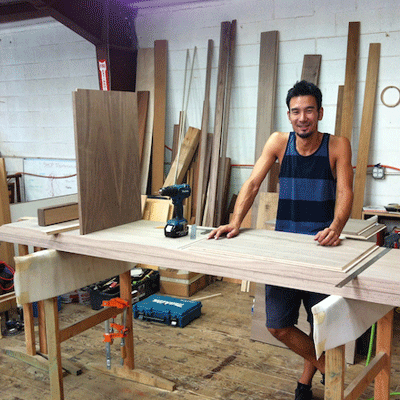 Office Furniture
---
Interior designing
---
Modular Kitchen
---
INTERIOR DESIGN SERVICES
Interior Design service in patna – Fix Repair
Interior Design service in patna has our team of professional interior designers and qualified contractors and for a hassle free process
Fixrepair provide you with the best Home Service that will feel you a comfort at an affordable price. We are Specialized home serve Company in Patna and have experienced people with genuine behavior.
Fixrepair is one of the best interior decorators service provider in Patna. We design and execute all complete Luxury interior and exterior as per your per your taste and budget.
Fixrepair Interior Designers team has been offering excellent interior designing services that comprise of House & Office Interior, Hotels, Restaurant, Showrooms and Malls Interior.
We are one of the Best In the Top List of Interior Designers in Patna for Home and Residential Interiors in Patna, Home Decorators and Designers.. Call at +91 8097487039 +91 8987257293
Locality we provide service are Boring Road, Kankarbagh, Patna City, Patliputra Colony, Bailey Road, Kadamkuan, Gandhi Maidan, Rajendra Nagar, Kumhrar, Danapur, Patliputra Industrial Area, Digha, Mahendru, Kidwaipuri, Fraser Road, Adarsh Colony, Khajpura, Gola Road, Ashok Raj Path, Ashiana Digha Road, SP Verma Road, Nasriganj Exhibition Road Chauraha, Gulzarbagh, Gayghat, Bazar Samiti, Rajbanshi Nagar, Sipara, Saidpur, Aitwarpur, Raja Bazar, Patel Nagar, AG Colony, Lohanipur, Khemnichak, Phulwari Sharif, Nala Road, Saguna More, Jagdeo Path, Sabzibagh, Mithapur, Boring Canal Road, Chhajju Bagh, Naya Tola, Rukanpura.
Do you need Interior Designers service in Patna? Just Call Fix repair and we'll send an expert Interior Designers to your door at an agreed time. And, what's more, we offer you complete peace of mind with a maximum quality on all our homes Interior Design.